Plant Base
2021

Our planet is crying for help and turning to grey as a result of the increase in urbanization, which shrinks living spaces, poisons the air we breathe, and steals natural habitats. We need green solutions to fight these issues.

The crisis is already here, and today, we are feeling the impact of what we did yesterday, or what we didn't do.

Those who live in urban regions are suffering hard from the effects of what we've done wrong. Heat waves, air pollution, and shrinking public green and living spaces are all turning modern city life into torture.

Our cities make a significant contribution to the climate crisis and subsequently bear the consequences. While we are currently constructing new, expensive green, carbon-neutral buildings, we tend to neglect the older existing architecture, which constitutes a larger proportion and is often inhabited by the destitute.

Is there a solution that allows residents to address these issues independently?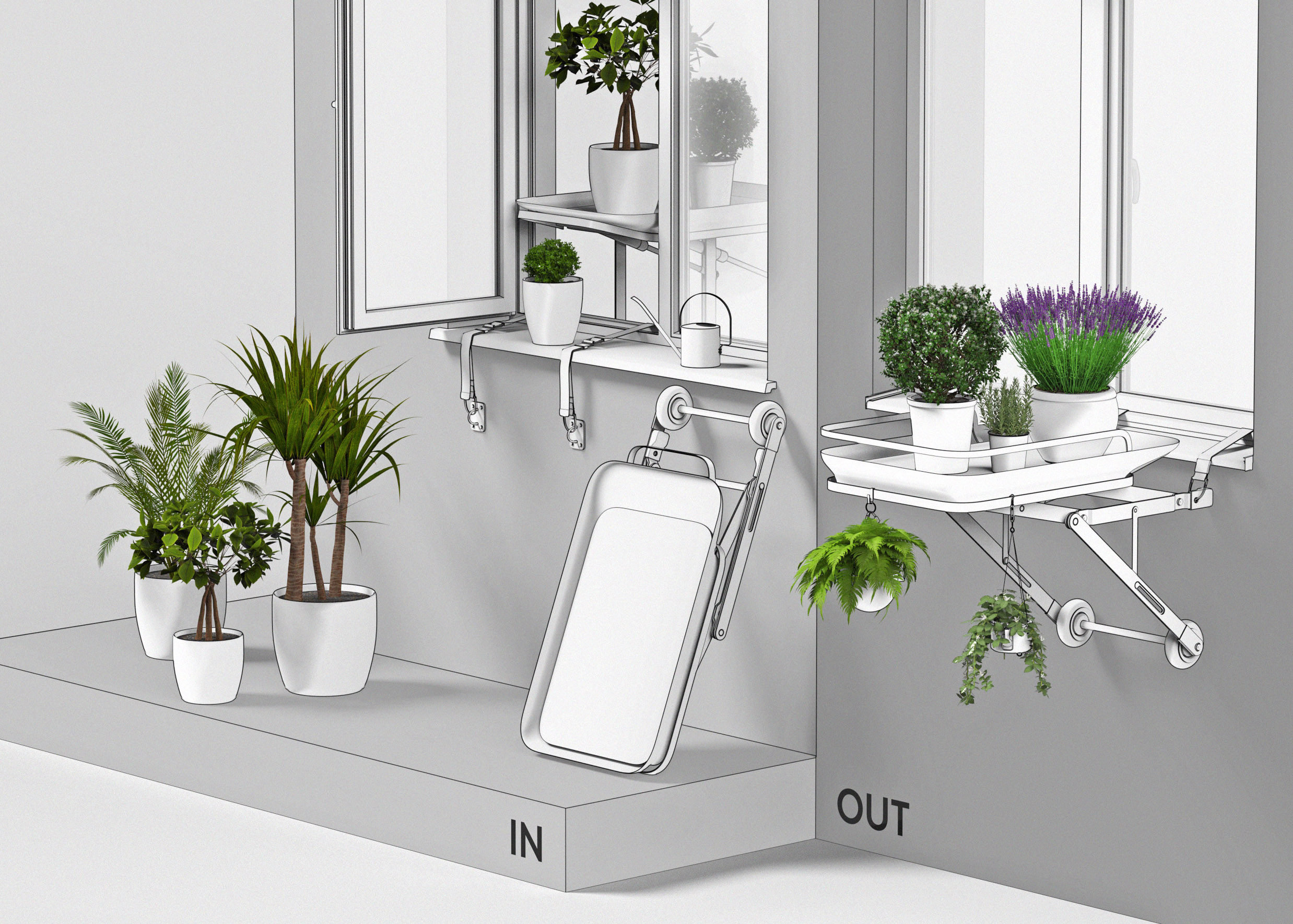 Urban gardening

The Plant Base is an all-new urban gardening system that can be easily mounted on almost any architectural structure. It was designed to enhance urban living quality for the users as well as for the whole region. The gardening system allows many of us to own a garden by offering space we already forgot about and thus creating a green city together.

The system is mounted indoor at the wall or in the case of a glass facade, on the floor. A folding mechanism allows the user to bring the system into the living space and start gardening. When the work is done, the system can be folded back outside.


Indoors and outdoors!
The garden in front of your window is now also the garden in your living room. Unfold your garden as easy as an umbrella.
Unfolding the Plant Base will create a comfortable platform.




The windowsill still offers optional space for gardening accessories.




Height can be set through the adjustable straps.



Thanks to the integrated rail and included hooks, the garden can easily be extended.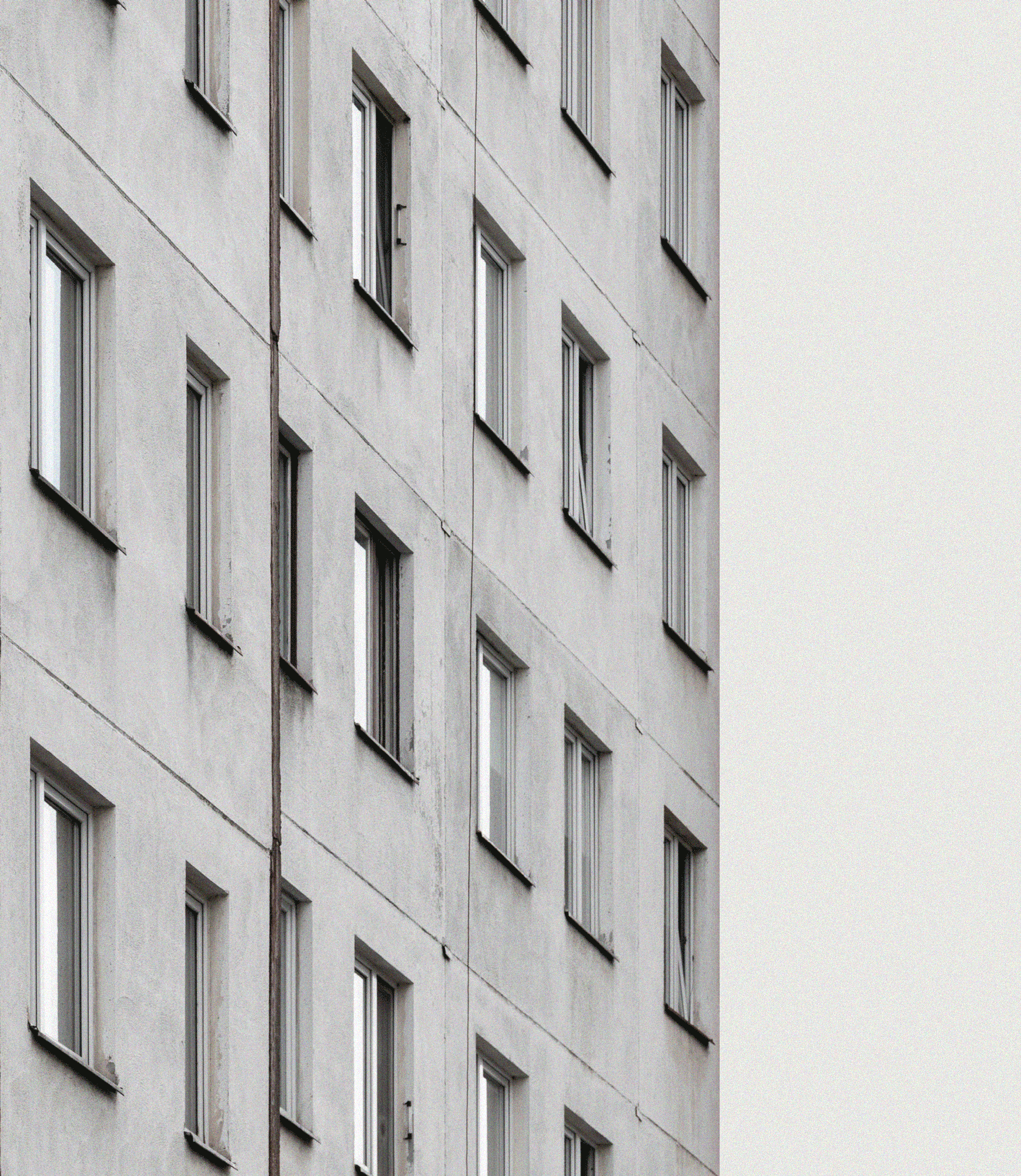 Forgotten potential
Unused vertical space is everywhere and empty grey facades leave enough room for a real big green city jungle. Each
Plant Base
allows for the use of at least half a square meter of garden space without affecting the living area.
A wheelbarrow full of plants!
A lightweight and foldable aluminum framework is the centerpiece of the
Plant Base
which is supported by hydraulic cylinders. An attached tray and a rail offer enough space for plants. The whole system is carried by strong straps that can be adjusted individually. Wheels allow for an easy placement on the facade.
Quality of life

Extensively greening urban spaces creates synergies that benefit both individuals and the entire region. Microclimatic processes cool individual buildings or entire neighborhoods, while breathable facades purify the air and enhance the quality of life in urban areas.

The Plant Base utilizes the space that could easily be overlooked to improve the quality of life in the city, benefiting both the users and the entire community.

This super lightweight, flexible, and foldable system, which fits in almost every window, offers many of us the possibility to make a change and help create a new green city for a better today and tomorrow.

"We have to shape tomorrow by acting today!"