Square Stool
2020

The Square Stool is specifically designed with space-saving in mind. It's intelligent design ingeniously condenses the stool to its essential seat component, without compromising the defining characteristics that make a stool what it is. By expanding and challenging the conventional notion of a stool, the Square Stool pushes the boundaries of design.

This project is primarily focused on functionality and construction, presenting a considerable challenge in creating a compact and sturdy design that can fit within a 40cm square while still functioning effectively as a stool.

The Square Stool embodies an uncompromising solid aluminum construction, featuring precise and highly functional components meticulously scaled down to a square form. This description captures the essence of the Square Stool, showcasing its emphasis on durability, precision, and functionality.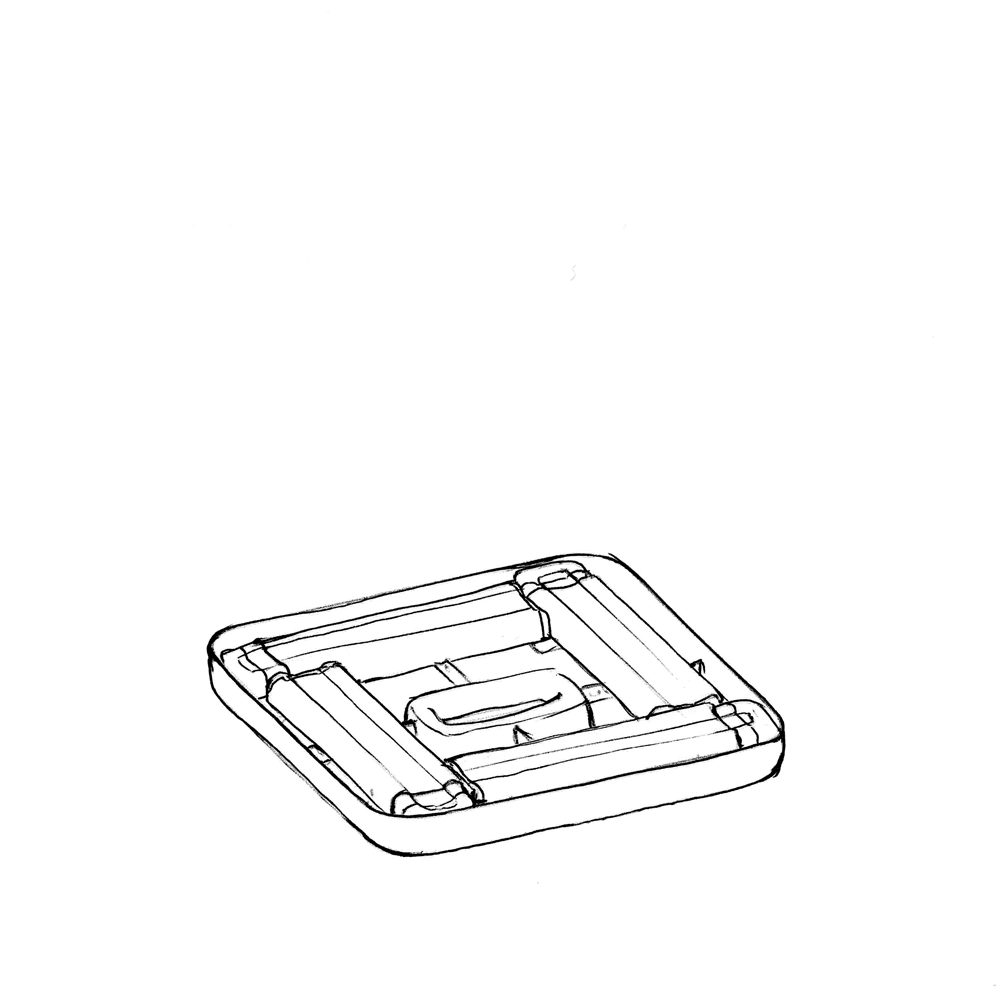 Square. Practical. Good.

The stool is as compact as possible and can easily be taken everywhere, thanks to it's integrated handle. When folded, it is perfectly stackable, creating even more possibilities for use.



Take a look inside︎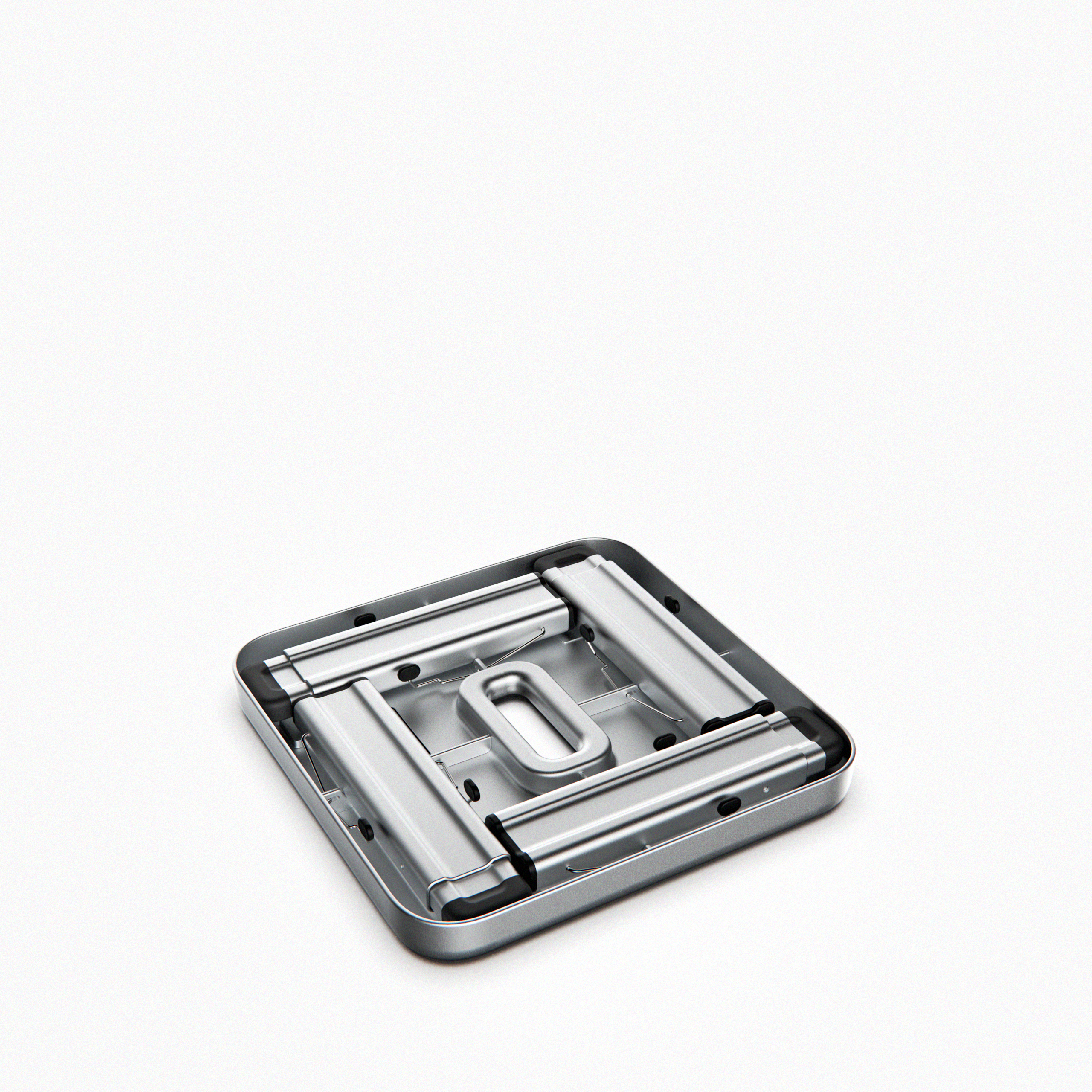 Down to every last detail

Two simple locking mechanisms facilitate the easy setup of the
Square Stool
.
Beneath the diecast seat, four telescopic legs made of aluminum continuous casting profiles are mounted, which can be expanded using spring buttons. A spring wire clamp securely locks the legs in two positions. This mechanism ensures that the legs remain safely folded within the seat shell and protects them from accidental folding while in the upright position, preventing unwanted bouncing or collapsing.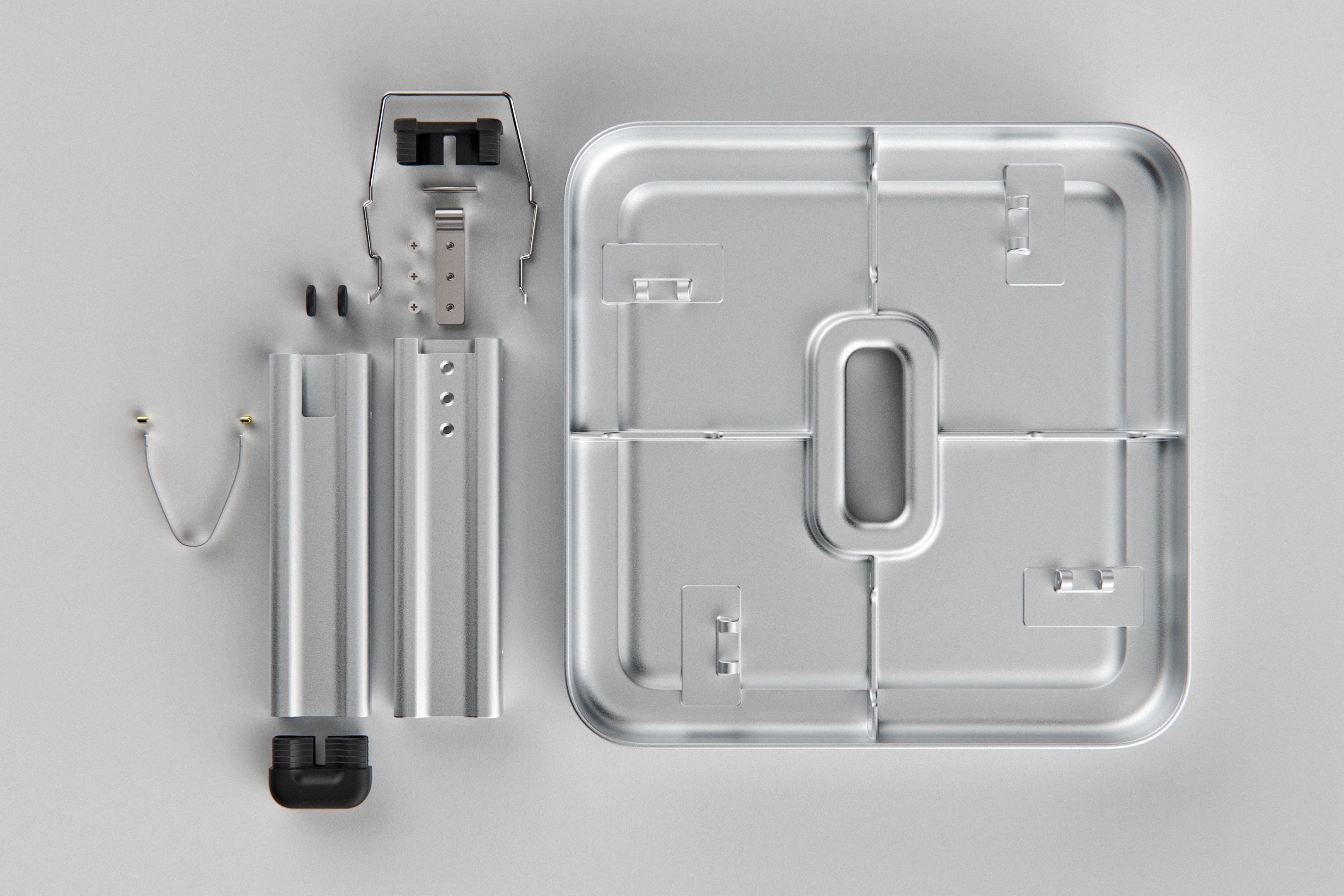 In addition to the
Square Stool
, there is a matching felt cushion available that provides padding to the seating surface while still allowing the use of the handle through a cutout. It adds a more homely character to the highly functional stool.
Besides the pure aluminum version, the
Square Stool
is also available in the three primary colors as well as black and white.
Freshly packed

The packaging design is as functional as the stool itself, with a minimalistic approach focused on the essentials. Due to the compact dimensions of the Square Stool, it can be efficiently and resourcefully packaged and stored. It fits inside a pizza box. A window in the packaging allows for the use of the handle.

A seat for everyone

The Square Stool is a true space-saver and can fit into any corner when folded. It can be set up and folded back quickly. Multiple stools can be stacked, serving as a table or even replacing other furniture. When your guests come over, everyone will have a seat in no time, even in the smallest of spaces.